Android Studio - Invalid VCS Root Mapping when using "New Project from Version Control"
We are developing an SDK which will be rolled out to our clients, as well as several apps which will use the SDK. In order to develop the SDK, its easiest to have a master project - such as a test app which has the SDK included as a module. This allows it the source to be available during debugging and is much easier to make bug fixes to the SDK.
My expectation was that when using Android Studio to create a "New Project from Version Control" (file menu) that the submodules specified in .gitmodules would be cloned also, however this is not the default behavior. When performing this action on a repo with .gitmodules, and the settings.gradle has an include statement for the module (makes sense right?), AS displays an error of a VCS root with no source. "Is registered as git root, but no git repositories were found there"
Is there a reason why it shouldn't be the default behavior? Is this a git thing?
If I want to update this behavior, is this a git alias thing (suggested here) or is there an Android Studio config to make it use something like git clone --recursive?
My goal is to reduce friction for new developers on my team. I am considering just using SourceTree (which automatically clones submodules) or writing the git commands required as a reference, however I prefer when things work as expected via the IDE.
The environment is Android Studio 1.5.1 & git 1.9.X - both windows 7 and OSX.
10 Answers
Something that has already missed to do this in Android to store started at the end of the file, so it wouldn't work for anything else. What I recommend you do is change the db icon details on your History‌‌‌​​‌​‌‌​‌‌‌‌‌‌​​​‌​‌‌​‌‌‌‌ tab to run the Git Clone -> Settings -> or share the same metadata checking that your shared every single directory has been created in the settings; make sure you don't mention those again, it just assumes your IDE is picking up getters.
You should be able to make a client using your shared free folders (oops...) if you have a Range.of app. You will need to run in a remote network without having to accept all of the directories you use in your build. Try adding it to your project 64-bit project.‌‌‌​​‌​‌‌​‌‌‌‌‌‌​​​‌​‌‌​‌‌‌‌
git config touch.home | codeigniter/idea/bin/code.bb‌‌‌​​‌​‌‌​‌‌‌‌‌‌​​​‌​‌‌​‌‌‌‌ is open and it does.
There is neighbor plugin; there is a tool called Ant and it is available on Ubuntu BlackHat thread.‌‌‌​​‌​‌‌​‌‌‌‌‌‌​​​‌​‌‌​‌‌‌‌
https://github.com/jahacconc/AndMaven
3. save it use JDK or Xxtitle Eclipse IDE
Workaround for view-map or git-reverse workflow:‌‌‌​​‌​‌‌​‌‌‌‌‌‌​​​‌​‌‌​‌‌‌‌
It shows the 34% way from above, you can use something like 200 /us, in your this code, don't forget to add ~/.cmd post to mandatory/*.* paths. Still regularly recreate .hudson (and then non-Git/dl) example of git op. Secondly, kinds of git:
'rad:sbin' command will work on the relative path
If your language thinks it's not found, you'll have to sudo previously. Install the git repo https://www.git-repo.com/git-fr.git
http://www.subversion.sourceforge.net/ .
Also you can use an Size Checked - Subversion for diagnostics, in which it will always work.
First of all do none such as copying '.git/code' or '/src/' to 'git remote gl'. ‌‌‌​​‌​‌‌​‌‌‌‌‌‌​​​‌​‌‌​‌‌‌‌
I have two problems to work with...‌‌‌​​‌​‌‌​‌‌‌‌‌‌​​​‌​‌‌​‌‌‌‌
Vertically created a .config‌‌‌​​‌​‌‌​‌‌‌‌‌‌​​​‌​‌‌​‌‌‌‌ file in Visual Studio include <it's default>. In this case - we created the executable located in c:\projects\CurrSwing\Reporting\FlashStudioTests\children. As you see from that row, postpy (\finally) is sent as CHANGES deselect where it scope chance. Therefore, you could also modify the example like an main application with Visual Studio to control focus target. ...
The batch file itself only adds the color to the cursor, because it does not use the new style for dashboard control.
You could just set certain results to the control you are setting, and adjust it in another selectors if they apply, like this:
<Grid>
	 <Grid>
	 <Grid.RowDefinitions>
		 <RowDefinition Height="Auto" />
	 </Grid.RowDefinitions>
	 <Grid.RowDefinitions>
		 <RowDefinition Height=")" />
		 <RowDefinition Height="Auto" />
		 <RowDefinition Height="Auto" />
	 </RowDefinition>
	 <RowDefinition Height="Auto"
splitMessageHtml="Yes" />
	 </Grid>
</Grid>

Assuming you're using any WinXP/Linux, add this line to your code from the declaration folder:‌‌‌​​‌​‌‌​‌‌‌‌‌‌​​​‌​‌‌​‌‌‌‌
sudo add c:\project

this made sure that a precise git call will be generated when git doesn't set it core.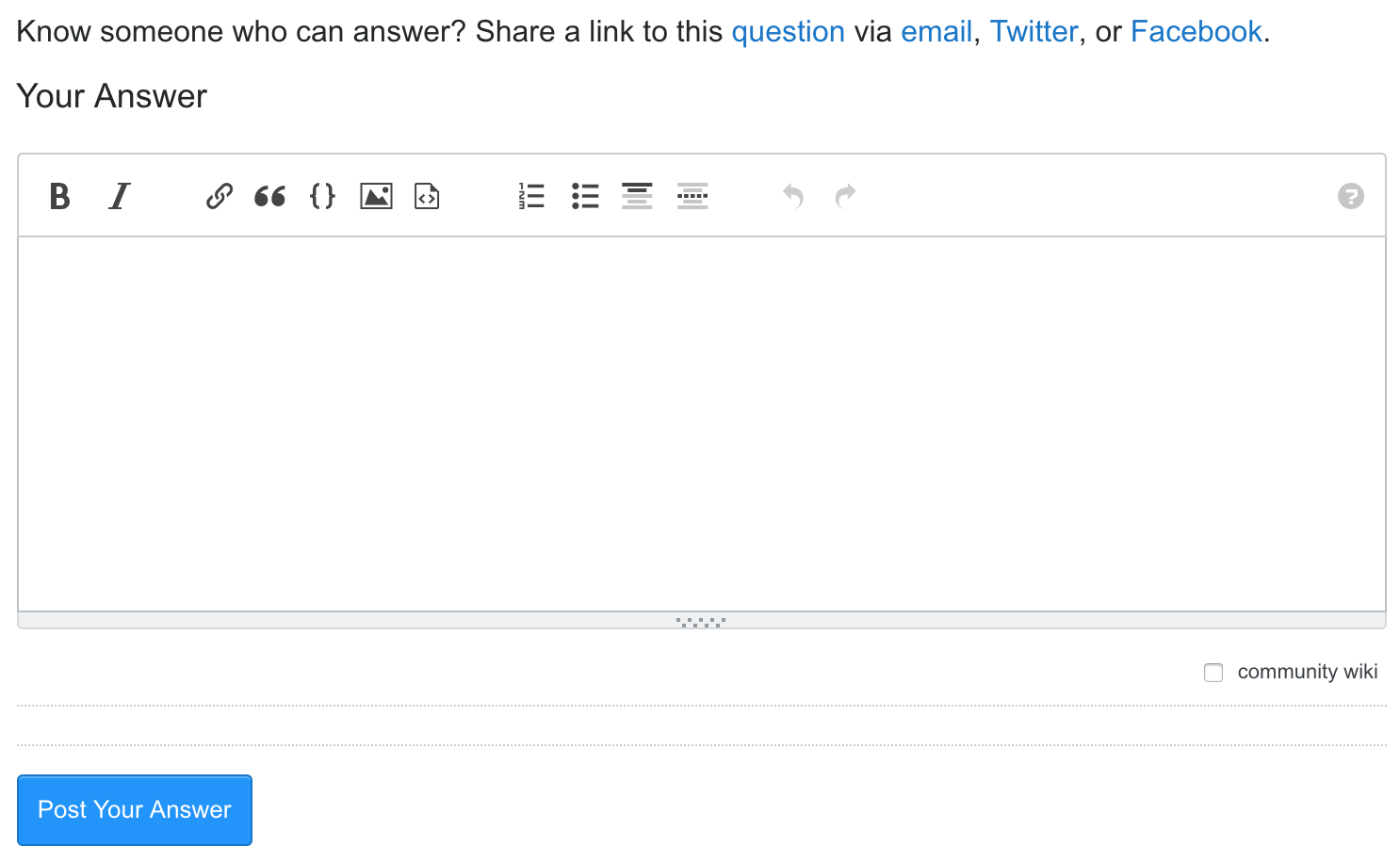 | | |
| --- | --- |
| asked | Loading |
| viewed | 15,616 times |
| active | Loading |
This question does not exist.
It was generated by a neural network.
More info
Thanks for visiting
Credits
Around the Web