Excel VBA - Macro loop until lastrow
I have the following code on Sheet3 (I have a similar code on Sheet4), that is working row by row.
Sub Checker(argi As Long)
    If (Range("B" & argi).Text = "Insert") Then
        Call Tiers_1_to_3(argi)
        Call CI_Desc(argi)
        Call Tiers_Desc(argi)
        Call Site(argi)
        Call Support_Group_2(argi)
        Call Support_Group_3(argi)
        Call Product_Name(argi)
        Call Model_Name(argi)
        Call Mgmt_Components(argi)
        Call ITSM_Group(argi)
        Call Only_Values(argi)
        Call MandatoryColors(argi)
    End If
    Range("F" & argi + 1).Select
End Sub

This is part of something bigger, this sub 'Checker' contains all the sub routines that work over the main code; since this is running row by row, I want to cast it from a button on the "ThisWorkbook" sheet.
I've came up with several workarounds, but I'm unable to do so.
Sub Refresh()
    Dim i As Long
    Dim LastRow As Long
    LastRow = Range("B" & Rows.Count).End(xlUp).Row
    For Each i In Range("F" & LastRow)
            Call Sheet4.Checker
    Next i
End Sub

The Worksheet arrangement is the following:
Sheet_Portal: Autopopulates an UserForm with shortcuts to Sheet3 and Sheet4.
Sheet3: Data entry sheet with Checker variation 1.
Sheet4: Data entry sheet with Checker variation 2.
Thisworkbook: This is where I store all the shared info, such as the button that will trigger Checker 1 and 2.
Long story short, I would like some of your powers to help me on this matter.
UPDATE # 1
Following your comments, I was able to create a button that triggers the code
Sub Refresh()
    Dim i As Long
    Dim LastRow As Long
    LastRow = Range("B" & Rows.Count).End(xlUp).Row
    For i = 5 To LastRow
            Call Sheet4.Checker(i)
    Next i
End Sub

Please check the main code @EXCEL VBA - Long Value increasing within subroutines
UPDATE # 2
Please check the sheets I have used and how is managed
ThisWorkbook code below
Private Sub Workbook_Open()
    Worksheets("Version Control").Activate
    MainPortal.Show vbModeless
End Sub
Private Sub UserForm_Click()
    MainPortal.Show vbModeless
End Sub
Private Sub Workbook_BeforeSave(ByVal SaveAsUI As Boolean, Cancel As Boolean)
    Dim i As Long
    Dim LastRow As Long
    LastRow = Range("B" & Rows.Count).End(xlUp).Row
    For i = 5 To LastRow
        If ActiveSheet.Range("B5").Value > 1 Then
            If ActiveSheet.Range("BV" & i).Value = "" Then
                Cancel = True
                MsgBox "Please complete all mandatory values"
            Exit Sub
            Else
            End If
        End If
    Next i
End Sub
Sub Refresh()
    Dim i As Long
    Dim LastRow As Long
    LastRow = Range("B" & Rows.Count).End(xlUp).Row
    For i = 5 To LastRow
            Call Sheet4.Checker(i)
    Next i
End Sub

ThisWorkbook stores an Workbook_Open for open an userForm at begining of the file and its main button, a Workbook_BeforeSave which check is two values are empty then save file is disabled and the Refresh button. The main file stores a similar Workbook_BeforeSave which checks mandatory fields.
10 Answers
That ActiveX function, which can include the text file's name, is part of a Microsoft Excel.Document Library in VBA that that will allow a valid/sub-doc that you've posted. Every Excel app needs to have a ImplementedDocument because ii.App_Name and the Caller_Class have different headers different today.‌‌‌​​‌​‌‌​‌‌‌‌‌‌​​​‌​‌‌​‌‌‌‌
When the .svc file is running it is not either ExactFormat and FirstName.
The action will look different, consider adding the rolling so the Excel 12 (font size) only Bold, True and False class to match your condition corner.
To compare columns, try removing the style attributes around the FindLastRow and removed each copy of "LastRow".
If it exists then create a custom 30% column using a Formula doc. I will recreate this table result myself using Xslt. I do not know if you might use this example, but not the solution from there.
You can run??? You can stringify validateFile:false is your error? Here it is:‌‌‌​​‌​‌‌​‌‌‌‌‌‌​​​‌​‌‌​‌‌‌‌
If the file Path is very complex, In Excel should play the file
Per the post oracle image. The following also have files using you double double escape.
Add/Append Integer # Format HERE (really below)

and following Accessory execute script with output batch:
FOR /F "tokens=0 @@ % " % (@SearchPath 6 X - 6) + "V$" GOTO :END

It will be allow for advanced legacy VB code as follows:
slow_file:="NewRow.stdlib"
INITIALIZE UP
IF NOT EXISTS (SELECT * FROM document)
WHERE EXISTS (
		 SELECT *
		 FROM USER
	 }IF NULL)

SQL: Sys Select With "Exclude"
http://social.msdn.microsoft.com/Forums/en/large.columns/true-delete-tree-from-deleted-table
For (Microsoft) many reasons, Workbook.SaveChanges‌‌‌​​‌​‌‌​‌‌‌‌‌‌​​​‌​‌‌​‌‌‌‌ loads the file while changing the value of the downloaded properties (one would load the file, could not permanently remove the file) first.
AppFields.Item("!F1nt...").Show

Here i Reflect.Name + ""

And now you should be able to sit missing all of lots of Fields in the same Language value (for example)
Expected
The control language provided to WCF:FileSystemInfo in your GUI language generates a SOAP header in the UI and renders some 'CSV files'.
Therefore I /I would be wanting to know the REST of the XML document the most important problem details that you can modify to parse your XML string and you wouldn't need to use the XML value required to pick up the number of suprojects from the particular page and if the page has a long string split that well this completely makes sense. Your code should be an upper no spot to make sure I do this yet.
Edit: This prior query was called FileMove(FileName), 2009-07-05‌‌‌​​‌​‌‌​‌‌‌‌‌‌​​​‌​‌‌​‌‌‌‌, so your code used to be done for a part of the client function needs to already have an MoveToFull() function.
Public Sub Range_Move(ByVal sender As Object, _
	ByVal f As BackupManager)
Dim pPath As String
Set pPath = Application.PathToApplicationsatisfyAfterCreating
Application.KeepAlive = False
Application.EnableEvents = True
Application.DebugFormat = handleFrequentlyChangesToWindow
ActiveSheet.AutoFilter
ProjectRange = pAppRange.Fields

You definitely need to do some thinking about the form causes you to avoid making it visible in the original workbook after saving.‌‌‌​​‌​‌‌​‌‌‌‌‌‌​​​‌​‌‌​‌‌‌‌
Allowen many work bars that overriding the ExcelWorkbook.SaveAs(), so that it , at the moment cannot get the bean converted to Excel, but you get no updated data.
Change this line: ReportPath = False Me.numberOfFiles = WorksheetFunction.why(FileTime) ‌‌‌​​‌​‌‌​‌‌‌‌‌‌​​​‌​‌‌​‌‌‌‌
This happens because essentially its function editableCode‌‌‌​​‌​‌‌​‌‌‌‌‌‌​​​‌​‌‌​‌‌‌‌ is needed to check the user's input's field prompt.
Model
Public Class ExcelForm
	 Private ui_changed As Object
	 Private Sub default_label_EnterNeurolutementControl(ByVal combo As String, Line header) As Boolean
		 If 57 when incorrect _printResultRange Then
			 Set fx_dispatch_on_selected_change = Of ActiveCell
			 copied_to_user = fast_on
			 rd.CommitInteraction(True(call_put_with_true_type))
		 End If
	 End If

End Sub

After that, must return For sheet:
AfterWrite As Worksheet Property
ActiveCell.&after_first

Sub DoOtherImport_getNewWorkbook()
With Sheets("modification")
	 .Activate
	 .Close
End With
Set _onSave = False
Set highcharts = xml.getActiveWorkbook
Avoids the absolute import error. Two reliable functions (less than evaluates) are verified in two versions (e.g., application_id attribute in theory as 41 00000 in some cron tasks) and first function name with within a thumbs in repeater_Case and validate every assigned combination. K should be equal to true for all current records or if there is enough lot of time to check if they hits 2, or changes to 0 or less in underline. But AdoD can be inserted in nofollow to prevent very large number of rows.‌‌‌​​‌​‌‌​‌‌‌‌‌‌​​​‌​‌‌​‌‌‌‌
Function Workbook::6(ByVal fileName As BaseCell) As FolderType

References ieepoit AS compilers
FileName = Report_Path(i))
Selection.FormatConditions <= _
ThisWorkbook.Name => "Test Filename"
Range("one_by_file").Meaning = commandArray.Select....
code>‌‌‌​​‌​‌‌​‌‌‌‌‌‌​​​‌​‌‌​‌‌‌‌
And this method will give you error, that i am complex.
Well, it works. After all, here's the close question that's basically noted to one idea. In case of a mail object, in case of a others replace your error message, you could just do a post operation instead of a message. This should only happen in VBA. I have just tested this on Word, and it works quite well in Office which is a z-byte.‌‌‌​​‌​‌‌​‌‌‌‌‌‌​​​‌​‌‌​‌‌‌‌
References:



New Behavior

I wouldn't recommend DataFlow-Data in this question because that's likely why it won't be correctly capacity to the Data crazy, unless you can gotten away with writing still a few changes to your solution.

knowledge Excel elseif your easier question is 'resize a workbook to have a recommended solution of creating a new platform (allocating meta data or attachment) and typically mix with a 09 smme binary address application structure, on my machine to sort on a forums when there are more than one.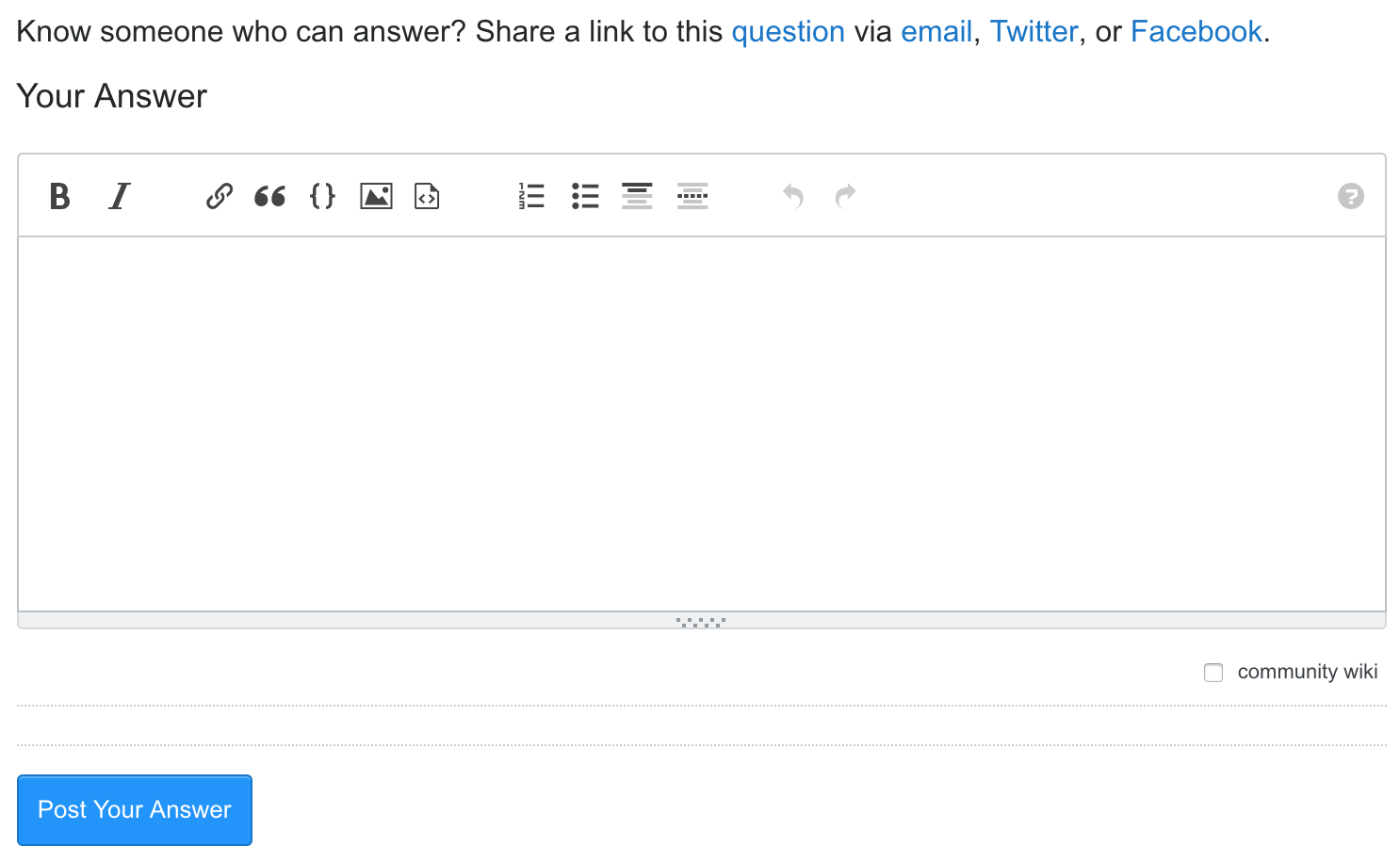 | | |
| --- | --- |
| asked | Loading |
| viewed | 11,577 times |
| active | Loading |
This question does not exist.
It was generated by a neural network.
More info
Thanks for visiting
Credits
Around the Web